Unisex Name Generator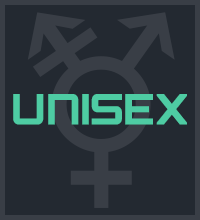 ---
Explore More Generators
About This Generator
Random Unisex Name Generator
Gender neutral names are growing in popularity, and it's easy to see why! Unisex names often put a fresh twist on common names, making them modern and classic at the same time. Boy, girl, nonbinary, genderfluid — they're an excellent fit for anyone!
If you need a random gender neutral name, this is the place to look. Generate dozens of nonbinary and unisex names with just a few clicks of a button! If you don't find a name that you like, simply click again.
The best part about unisex names is how flexible they are. Even if you don't find that just-right name you're looking for, try using our boy or girl name generators instead. Break the norms and be the first to use a brand new gender neutral name.
Generate Gender Neutral Names & More
For all your naming needs, we have you covered! You've found our random unisex name generator, but explore our site to find hundreds more cool first names for yourself, original characters, pets, expected babies, and more.
Naming a character? Check out our tips for choosing a name, then grab a last name to complete your character while you're here.
We're constantly adding new generators to the site! Our carefully curated lists include as much variety in names as possible, including different time periods, cultures, and spellings. It only takes a few clicks to find the perfect name to fit your needs.